Announcements
Subscribe to posts
 Please be advised that this Friday is Professional Development day. The school will be closed to students.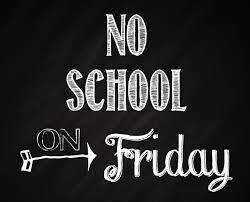 Please view this
special video
outlining what the school looks like during this time. Thank you Mrs. Gravel. We look forward to seeing everyone next week
On Monday June 15, parents are asked to come to the school at the time specified below
Specified times are below, based on last name: to pick up student belongings
Please be mindful of social distancing when you approach the tables in the bus lane for pick up.
Immaculata Intermediate School has prepared a welcome letter for our Grade 6 students. Please click
here
to view this important message. Please note, that this message was also sent to all our grade 6 families via school messenger.
Premier Ford has announced that the Ontario school closure will be extended beyond April 5. We do not have additional details at this time. We will share updates as soon as we receive it. Thanks for your understanding and ongoing patience.
Please be advised that next week is March Break and school will be closed from the 16th to March 20th. Thereafter, all schools will remain closed until April 5th, 2020. We wish families a safe and healthy break.
Due to inclement weather all school bus and van transportation has been cancelled for today. Schools remain open. If you plan to drop off your child, please make arrangements to pick up at 3 pm. PIzza day will be cancelled and rescheduled for Monday.
We are excited to welcome new kinders to St. Brigid School!  Please note: we are offering school tours outside of school hours from 3:00 to 3:30 by appointment only. To schedule  a school tour, please call the office at 613-746-4888. Registration packages are available at the office and at www.ocsb.ca. We will host an open house in May, parents of registered children will be invited to attend.  
We look forward to welcoming families to our Christmas Concert Thursday, December 19th at 1 pm in our gymnasium.  School Council will be selling baked goods along with hot and cold beverages.  
Our very own choir will be performing this Friday, December 6th, 7 pm at the Shenkman Theatre in Orleans.  Tickets can be purchased at the box office or at ragandbone.ca for $10 each or 4 for $32.